I love lists, and I was gazing lovingly upon at my bookshelf the other day when I had this sudden urge to figure out which books I own that are the longest (I know, I am weird). So today I'm going to show you the top 10 longest books I own. Also, I'm going purely by page count, though some of these books are bigger and with smaller fonts (thus technically fitting more words on a page and being longer then, say, a paperback).
I will be going in ascending order, from shortest book to longest book. Also, just because I own these does not mean I've read them.
Now that the rules out of the way, here's my list.
The Three Musketeers by Alexandre Dumas
Page Count: 635
Original Publication: 1844
My Edition Publication: 1984
Publisher: Bantam Classics
Read Or Unread: Read
My Rating: 5 Stars
I read this book back in high school and it remains today one of my favorites. It's such a beautiful book, but surprisingly dense to read. I own a pretty compact paperback, so a hardback might be less or more pages.
Gone With the Wind by Margaret Mitchell
Page count: 689
Original Publication: 1936
My Edition Publication: 1954
Publisher: Garden City Books
Read or Unread: Read
My Rating: 4 Stars
I own a really old copy of this book, and it's slightly falling apart. My copy has a relatively low page count, because many editions of this book have over a thousand pages. Even so, while I have slightly mixed feelings of this book, it is beautifully written.
The Arabian Nights by Anonymous (translated by Sir Richard F. Burton)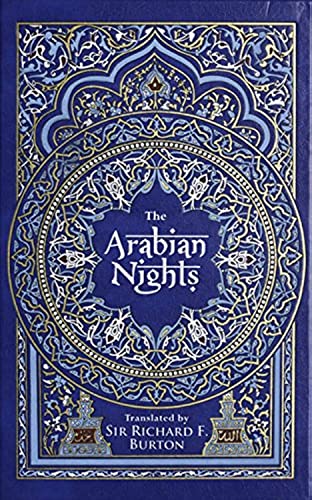 Pages: 741
Original Publication: 800
My Edition Publication: 2016
Publisher: Sterling Publishing Co.
Read or Unread: Read
My Rating: 4 Stars
I read this a few years ago in another edition, but when I saw this edition, with such beautiful art inside and outside, I had to buy it. It remains my favorite book cover that I own.
The Complete Fair Tales of the Brothers Grimm (translated by Jack Zipes)
Pages: 750
Original Publication: 19th century
My Edition Publication: 1992
Publisher: Bantam Books
Read or Unread: Partially Read
My Rating: —
I haven't finished this book yet, but I'll once in a while read a couple fairy tales. I love the Brothers Grimm, especially since only a few of their stories are really famous. But they were so prolific, writing so many other short stories.
The Ultimate Hitchhiker's Guide to the Galaxy by Douglas Adams
Pages: 815
Original Publication: 1979-1992
My Edition Publication: 1996
Publisher: Random House
Read or Unread: Partially read
Rating: 2 Stars for the first book.
These are the 5 complete novels in this series and one short story. I read the first book, but wasn't a huge fan. However, I do want to eventually continue reading this series.
The Search for Modern China by Jonathan D. Spence
Pages: 876
Original Publication: 1990
My Edition Publication: 1990
Publisher: W.W. Norton & Company
Read or Unread: Unread
I bought this book at the Goodwill, but I haven't had a chance to read it yet. I've probably been avoiding it just because it's so massive. It is a nonfiction book which gives the history of China from the end of the Qing Dynasty (19th century) to the modern day, thus why it's called the search for modern China.
War In Korea and the Complete History of World War II by Ann Woodward Miller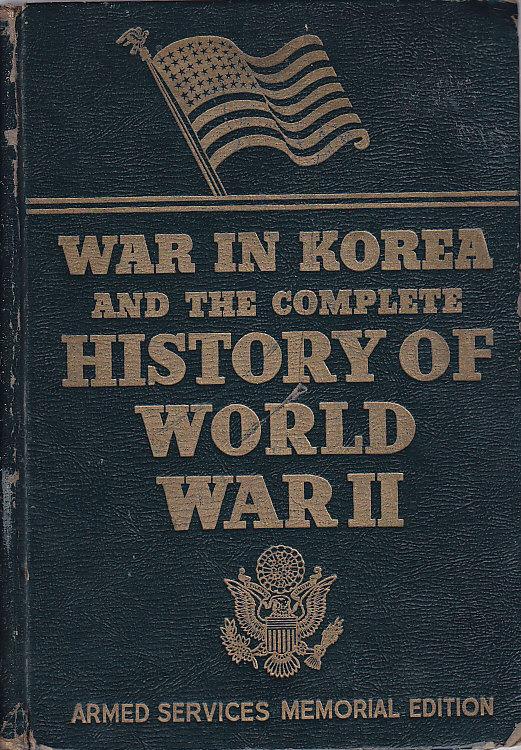 Pages: 999
Original Publication: 1945
My Edition Publication: 1955
Publisher: …I couldn't find it.
Read or Unread: Unread
This is perhaps my heaviest book, and I haven't read it yet. It covers the entire WWII, focusing more on Japan and the war in Asia as opposed to war in Europe. I could be wrong, though, since I haven't read the book yet.
The Complete Fiction by H. P. Lovecraft
Pages: 1098
Original Publication: 1917-1935
My Edition Publication: 2008
Publisher: Barnes & Noble Inc.
Read or Unread: Partially Read
My Rating: Most of the stories I gave 3-4 stars.
You're probably sick of hearing about this book, because I've mentioned it a few time before. I'm currently only 132 pages in, but every month I'll read a couple short stories. Eventually, I'll finish this massive book!
The Complete Works of Shakespeare by William Shakespeare
Pages: 1263
Original Publication: 15th & 16th century
My Edition Publication: 1938
Publisher: Oxford University Press
Read or Unread: Partially Read
My Rating: 2 to 5 Stars
I have not read all of Shakespeare's plays, but I've read quite a few. This is such an old book that I got used and I love it! It is pretty heavy to read from, however. Also, it doesn't haven't any cover art, so I'm not showing the cover.
Les Misérables Les by Victor Hugo
Pages: 1463
Original Publication: 1862
My Edition Publication: 1987
Publisher: Signet Classic
Read or Unread: Partially Read
My Rating: —
I'm currently 219 pages into the book, but I haven't read it for a couple months. It's such a depressing, but beautiful book! I tell myself I'll finish it someday…
It is also the longest book I own.
And with that, we are done with my list. It's interesting how most of these books are classics, though I supposed modern books do tend to be shorter, besides fantasy (and I don't own much fantasy).
What is the longest book you own? Have you read any of these books? Let me know your thoughts down in the comments, follow my blog for more musings and, as always,
Best wishes in your life full of adventure,
Madame Writer